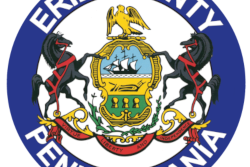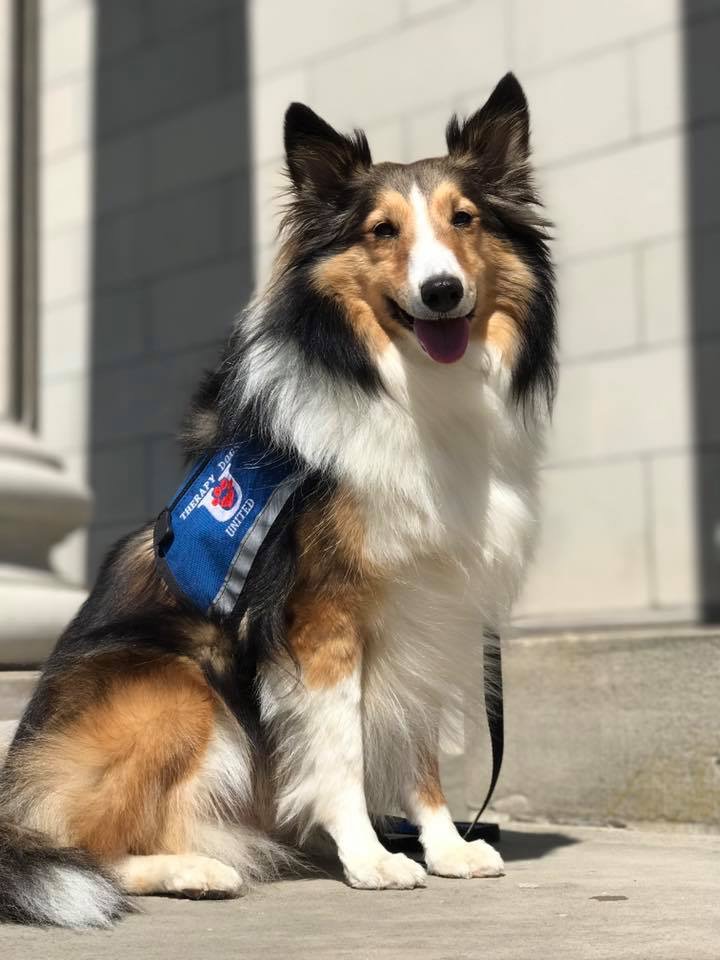 We would like to extend our most heartfelt appreciation to every juror and prospective juror who chose to donate their January service payment to Therapy Dogs United during the new jury management system trail run at the Erie County Courthouse. Your generosity gives a helping hand to someone who needs a four-legged best friend. And, for that – we thank you.
Our charity was chosen as a recipient of these funds by Erie County President Judge John J. Trucilla with the help of Judge John J. Mead, the administrative judge of the county's trial division, and Judge Joseph M. Walsh, the administrative judge of the family division.
Every week, Therapy Dogs United visits three court rooms in the Erie County Courthouse.
Pictured: Stewie; handled by Linda Daughter. Participant of the Therapy Dogs United's Courthouse Comfort Canine program.